Fastest processor-world record set by Intel Core i7

SANTA CLARA, Calif., USA -- Intel Corporation introduced its most advanced desktop processor ever, the Intel® Core™ i7 processor, which speeds video editing, immersive games and other popular Internet and computer activities by up to 40 percent-setting the world record for the Fastest processor.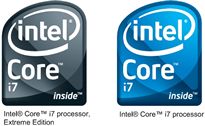 Photo: Intel® Core™ i7 Processor Extreme Edition badge Intel® Core™ i7 processor badge (left) and Intel® Core™ i7 processor badge-right (enlarge photo)

Broadly heralded by the computing industry as a technical marvel, the Intel® Core™ i7 processor holds a new world record of 117 for the SPECint_base_rate2006* benchmark test that measures the performance of a processor. This is the first time ever for any single processor to exceed a score of 100 points.

"Intel has delivered the fastest desktop processor on Earth to the most demanding users on Earth, the ones who are using their PCs for video, gaming and music," said Patrick Gelsinger, senior vice president and general manager of Intel's Digital Enterprise Group.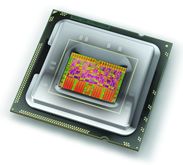 "When you couple what is Intel's biggest leap in chip design with other incredible innovations like Intel's solid state drives, the Core i7 processor has redefined the computer of tomorrow."

(enlarge photo)

A smarter way to work and play -- With faster, intelligent multi-core technology that applies processing power dynamically when needed most, the new Intel® Core™ i7 processors deliver an incredible breakthrough in PC performance.

They're the best desktop processors on the planet. Multitask applications faster and unleash incredible digital media creation. Experience maximum performance for everything you do, thanks to the combination of Intel® Turbo Boost Technology and Intel® Hyper-Threading Technology, which maximizes performance to match your workload.

Making of Intel Core i7 Video


Related world records:
Smallest satelitte messenger-world record set by SPOT

Largest Lite-Brite Picture-world record set by ASICS

Most durable phone-world record set by the Sonim XP1

Biggest printed digital image-world record set by Base3

Longest unmanned flight-Zephyr sets world record

Smallest humanoid robot-world record set by the BeRobot

Wednesday, November 19, 2008