Friday, January 27, 2017

Laparoscopic Ovarian Cancer Staging Surgery on the Largest Tumor: Arizona doctors set world record (VIDEO)

MESA, AZ, USA--Dr. Greg J. Marchand MD and
Dr. Snehal Bhoola MD removed a 17-centimeter cancerous ovarian tumor using only small slits in the abdomen, a technique called a laparoscopy; it sets the new world record for the "Largest Malignant Tumor to undergo Successful Laparoscopic Ovarian Cancer Staging Surgery", according to the World Record Academy.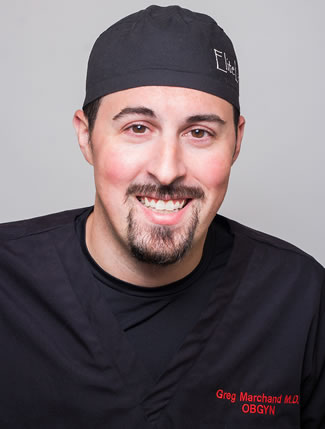 Photo: Dr. Greg J. Marchand (enlarge photo)

The Guinness World Records world record for the Oldest heart surgery patient was set by Herbert Carrington (USA, b. 17 October 1898), who received a Medtronic Hancock II tissue valve on 10 June 1993 aged 94 years 129 days, which was still working on 15 June 2005 when he was 106 years 134 days.

Guinness World Records also recognized the world record for the Oldest triple heart bypass surgery patient was set by Armando Porcelli (Italy, b. 9 October 1914) who had triple bypass surgery performed on him at the Sant Andrea Hospital, in Rome, Italy, on 16 March 2009, at the age of 94 and 158 days.

Dr. Marchand said the most difficult part of the surgery was removing the very large cancerous mass without spilling any of the cancer back into the abdomen.
If any cancerous material slipped back into the abdomen the cancer could have spread and worsened the patient's prognosis.
For this reason, this procedure is most commonly performed with a very large incision, not the tiny laparoscopic holes as used by these two surgeons.

This accomplishment is very meaningful to
Dr. Marchand, who is a cancer survivor.
Dr. Marchand was diagnosed in 2010 with mixed cell carcinoma, an aggressive cancer. He received surgery and treatment that year has been in remission since.

Link: Dr. Marchand's Facebook page

Dr. Marchand understands the impact of a diagnosis of cancer on a patient's life. "I know what it's like to face a diagnosis of cancer," stated Dr. Marchand. "In my opinion, advancements in the surgical treatment of cancer are just as important as the newest cancer-fighting drugs and chemotherapy agents."

He continued, "If we can use minimally invasive surgery to take some of the recovery time and complications out of cancer surgery, then I think we've really done a lot of good for patients fighting cancer."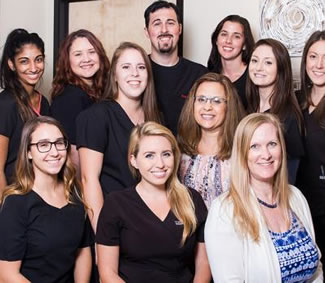 This is Dr. Marchand's second world record in laparoscopic surgical excellence. (enlarge photo)

In 2008 Dr. Marchand was awarded a Guinness World Record for the removal of the largest uterus laparoscopically. In this case, it was not a cancerous mass, but a seven-pound benign (non-cancerous) uterus that was removed through tiny holes.

Related world records:
Most Total Knee Replacements performed with Minimal Invasive Surgery: Dr. Jae Hoon Chung sets world record (VIDEO)

Most Free Orthopaedic Surgeries: India sets world record (VIDEO)

Longest Day at the Optician: Teignmouth Specsavers sets world record

Most Iris observations and analysis: Lee Nam-han sets world record (VIDEO)

Most people making heart-shaped hand gestures: Carrefour Belgium breaks Guinness World Records record (VIDEO)


Largest mattress: Dolidol Maroc


Largest lip dub: City of Vic


Longest playable stringed musical instrument: CapitaLand Singapore

Largest display of toy windmills: energis GmbH


Most People Waving Hands Simultaneously: AG Insurance