Skydiving after heart surgery: world record set by Laura Rites

[Sep 3] CLINCENI, Romania--Laura Nicoleta Rites made 3 successfully skydives from an AN2 plane ( YR-PBF ), from 3608.92 feet (1.100 m) and set a new world record for Skydiving after having an open heart surgery.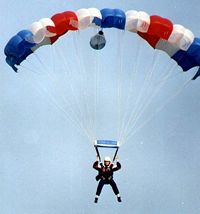 The skydives were made on Clinceni utility airport near Bucharest, and their goal was to train and prepare the young sportswoman.

The difference between all sportsman that was there at those skydives was that Laura Nicoleta Rites was operated on open cord by Romanian surgeons form Targu Mures.

Laura received her doctors permission prior to attempt and performed another medical check after successfully set the record; everything was OK for her and the baby.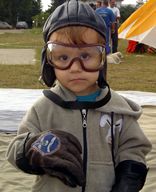 In industrialized countries, diseases of the heart and blood vessels (cardiovascular disease) account for over 50% of deaths.

Heart attacks and strokes are the most common for these, generally owing to atheroma (degeneration of the arterial walls).

Also at the time of skydives Laura Rites was pregnant with her son Mihnea Ionut, who is 5 years old now and he loves to fly.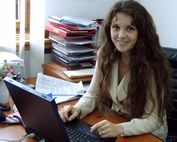 The event was mediated through the time by mass-media and was characterized by Romanian Aeroclub officials as an act of great courage.

Laura Nicoleta Rites is now a counselor of the President of the Deputy Chamber of Romania.



Fastest single-turbine engine plane


Fastest Bio-fuel Powered Car