Fastest wethers shearers-world record set by Dave Grant and Laurie Batemen

[Oct 22]HUGHENDEN, Australia--Dave Grant from Longreach and Laurie Bateman from Bollon shore 709 merino wethers in just eight hours - setting a new 'two-stand' world record for shearing the highest number of shearing Merino wethers in eight hours.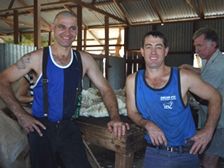 Mr Grant took won the individual record, shearing 356 sheep.

After 12 months of training, Mr Grant says he is glad it is all over.

"I'm a bit more loosened up today.
I was a bit tight yesterday", he says.

"I had a lot of pain there. My back was giving me hell.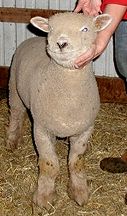 "I've been floating around the last two days - it's just been great. We had a really good day. we had a fantastic support crew up there, and everything's floated along really well".

Mr Bateman says they trained for 12 months to develop the stamina needed for the challenge. "Yes it was exhausting, but mind you I feel good today," he said.

"We had a masseur there that kept the body in place and we had a nutritionist to feed us with the right fuels.

"The nutritionist said we sweated an average of three litres of sweat every two hours."

The attempt was scrutinised by international judges in front of a huge crowd at the Hughenden showgrounds.






Fastest single-turbine engine plane