Largest skydiving during a Solar Eclipse-world record set by Romanian skydivers

[Oct 23] STREJNIC, Romania-- 18 Romanian skydivers from Romanian Air Club and Romanian Intelligence Service skydived during a full solar eclipse and set a world record for the largest skydiving during a Total Solar Eclipse.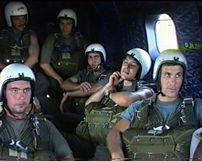 The jumps were made over Strejenic Airfield - Ploiesti, Romania, from 1500 m, using two IAR 330 Puma helicopters, place of drop was located on the darkest part made by the solar eclipse.

The skydivers were: Mrs.Valerica Popescu, Mr.Popescu Cristinel, Mr.Rites Ionut-Irinel, Mrs.Tudorica Aurelia, Mrs.Ciobanu Cristina, Mr.Manescu Mihai, Mr.Balascau Catalin, Mr.Buzan Adrian, Mr.Uatu Cristian - on behalf of Romanian Air Club and Mr.Cojocaru Constantin, Mr.Sirbu Janot, Mr.Toma Florian, Mr.Glavan Daniel, Mr.Pena Virgil, Mr.Pena Marian, Mr.Constantin Adrian, Mr.Gurbedean Dan Florian, Mr.Roman George - on behalf of Romanian Intelligence Service/Counter Terrorism Brigade.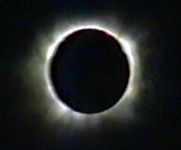 This was a very special, unique skydive because was made in night time durring full day time, the jump was made while the day darkens suddenly.

The Solar Eclipse from 11.08.1999 was considered by scientists , by many regarding aspects, as to be The Solar Eclipse of the Century.

It is one of the Solar Eclipse that was visible from Romanian soil, Strejnic AirField - Ploiesti was located on the central line of total darkenss in Romania.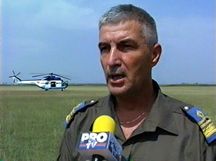 The Eclipse traveled Europe starting from North-West to South-West.

It traveled many states: Great Britain, France, Germany, Austria, Hungary, Serbia, Romania, Bulgaria and Turkey.

Romanian Aeronautical Federation has homologated the jump as National Record: "Most Skydives in the darkest point of the Total Solar Eclipse".

This world record was sponsored by Inner Consulting Group, courtesy through his representatives Simona and Marius Girlea.




Fastest single-turbine engine plane