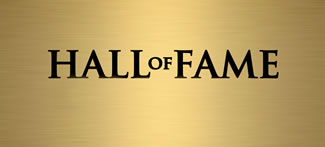 Tuesday, January 23, 2018

2018 World Record Academy's Hall of Fame Inductee: Ilie Dobre (VIDEO)

MIAMI, FL, USA -- Ilie Dobre, sports commentator for the Radio Romania News (Romania's National State Radio) has been included into the World Record Academy's Hall of Fame.

The World Record Academy Hall of Fame recognizes extraordinary achievements by record holders around the world.
The first class, honoring 100 of the record breaker's luminaries, was selected during 2017 (after 10 years of activity and over 4,500 new records published) and will be announced during 2018.

Hall of Fame has celebrated over 100 individuals and groups who have achieved international acclaim and recognizes the outstanding accomplishments of selected record breakers.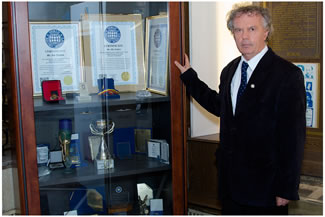 Ilie Dobre, who has set 11 world records with WRA, has been recognized by the World Record Academy in recognition of his efforts in the use of media in promoting sports, moral ideals, fair play, tolerance and the social value of sport. (enlarge photo)

To this date, Ilie Dobre has set 10 world records with WRA and also received an Award from WRA (Media Man of the Year)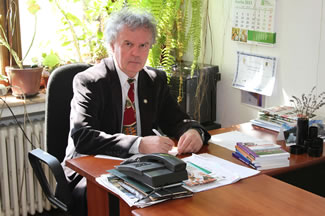 Ilie Dobre has broadcasted live soccer matches fron the national league, european matchs, games played at final tournaments, World and European Championships. "I'm doing this for about 30 years, almost 1700 games." (enlarge photo)

Ilie Dobre has also published books, most of them sport-related books, and holds the world record for the Most books published by a Radio Sports commentator.

This 2018 World Record Academy's Hall of Fame inductee was sponsored by SC PAB Romania SRL - General Manager Eng. Sandu Ion.


Related world records:
Longest broadcast of a goal (35.6s): Ilie Dobre breaks world record (VIDEO)

Longest broadcast of a goal with one respiration: Ilie Dobre sets world record (VIDEO)

Longest shout: world record set by Ilie Dobre

Most books published by a Radio Sports commentator: world record set by Ilie Dobre (VIDEO)

Most Successful Radio Sports Commentator: world record set by Ilie Dobre (VIDEO)

Ilie Dobre receives "Media Man of the Year" Award from World Record Academy (VIDEO)


Largest mattress: Dolidol Maroc


Longest playable stringed musical instrument: CapitaLand Singapore


Most People Waving Hands Simultaneously: AG Insurance