Fastest deal-world record set by Donald Trump and Ricardo Bellino

[Nov 8]NEW YORK,US-- The fastest Multi Million deal world record was set by Donald Trump and Ricardo Bellino who, after a 3 minutes presentation, became business partners.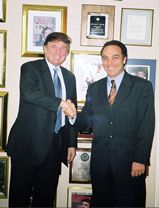 Donald J. Trump: "I mentioned in my book Think Like a Billionaire that Ricardo Bellino had exactly three minutes to give me his business presentation.
I was extremely busy that day and not particularly in the mood for a presentation, so I thought he might decline, which would free up my day a bit.
(enlarge photo)
Not only did he not decline, he gave me such a great presentation within those three minutes that we became partners. Itís surprising what people can do with a deadline."


The 'Original' Apprentice Story The story of an unknown businessman from a faraway country who sells his idea to Donald Trump in just three minutes and becomes a partner of the legendary American billionaire is a business fairy tale come true.

The young Brazilian entrepreneur Ricardo Bellino is the personification of this dream, which still captivates the imagination of millions in America and all over the world.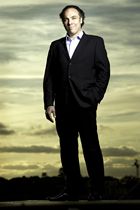 "No matter if you are in the Olympics or in the business field you have to believe the unbelievable", Ricardo Bellino says. Belino has now sold his shares in Trump Realty Brazil and moved to Miami to pursue his next project.

It also shows that the "Brazilian Dream," or the hope of building your own path towards success despite economic, social, cultural and historical obstacles that may seem impassable, is not just a dream. It can be a real possibility if you are willing to believe and try.

Ricardo Bellino wrote recently: "Throughout my entire professional life, there have always been those I consider mentors. Donald Trump was one of those people. When I looked him up to sell him my idea about building a real estate venture in Brazil, I was given a true lesson in how to negotiate."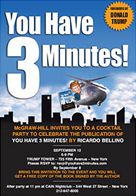 Ricardo Bellino is an international entrepreneur who brought Elite Models and The Look of the Year, the most famous modeling contest in the world, to Brazil.

Now Bellino is the founder and dealmaker behind Trump Realty Brazil, an enterprise born from the creation of the largest golf complex in Latin America, Villa Trump.

The author of three business books focusing on the power of ideas and sales techniques, Bellino is the first commercial partner of the Trump Organization outside the United States.

Ricardo Bellino is the author of "You Have 3 Minutes! Learn the Secrets of the Pitch from Trump's Original Apprentice".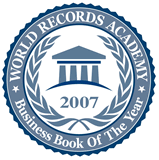 The book has been published in more than 10 countries, including Japan, Korea, Spain, Brazil and Russia, just to mention few.

Bellino will be presenting his book at the 2007 Miami International Book Fair at the Brazilian Pavilion on November 9th.


Fastest deal Donald Trump and Ricardo Bellino video
Report on entrepreneur Ricardo Bellino, the "Deal Maker"




Largest passenger plane-Airbus A380
Most expensive diamond-Sotheby